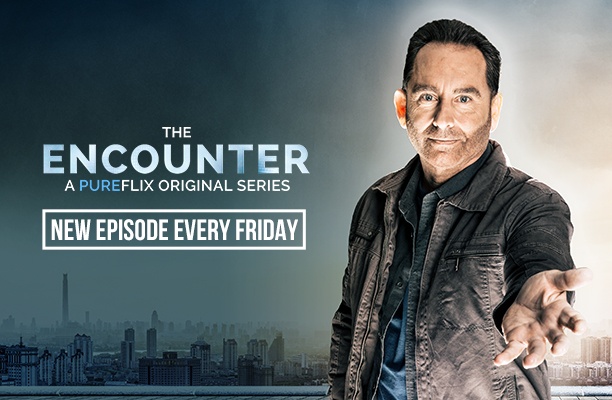 The Encounter
, is a new original TV Series on
PureFlix
. I started watching it a few weeks ago and fell in love with the plot. The series is based on the original movie,
The Encounter
, starring Bruce Marchiano, who by the way makes a great Jesus. The theme of the series is that people encounter a mysterious man when they are at a crossroad in their lives and in need of change. If you haven't seen the movie, I would recommend watching that also. You can find it and the sequel to the first movie on PureFlix also.
There is a new episode every Friday and to date I have watched four of the episodes. Each episode has a great meaning, and if you don't have PureFlix yet it is a great Christian based movie channel similiar to NetFlix. You can try to first month for free even, which is a great deal.
I hope you like this new series. Let me know what you think.
Have a blessed weekend.
Debi